Course description
Essential Selling Skills Session 5: Elevator Speeches ($20, 28 minutes, on-demand) Learn how to prepare and deliver concise and compelling elevator speeches for different sales situations. When done well, an elevator speech creates a favorable first impression that can help you to generate interest and advance the sales process forward. We will highlight the importance of tailoring an elevator speech in order to communicate the most relevant value and credibility statements for different customers and sales situations. Participants will prepare an elevator speech and practice it during the session. You will receive a downloadable planning form as a resource for upcoming sales calls.
What will you learn?
The video, downloadable handout, downloadable planning form, and quiz will improve your ability to prepare and present tailored elevator speeches, including how to:
Use elevator speeches in a variety of sales situations, such as trade shows, initial phone calls with prospects, and meetings with other decision-makers at existing accounts
Select the most appropriate value statements (what your company or product can do for the customer) and credibility statements (your company and personal credentials) when preparing an elevator speech
Present the information in a clear, concise, and compelling way
Utilize a planning form (which is downloadable for future use) to tailor elevator speeches for different customer situations
Avoid making common mistakes such as talking too long and not transitioning to asking questions
Essential Selling Skills Session 5: Elevator Speeches is the fifth of twelve online learning modules in the Essential Selling Skills Series.
Your registration provides 6 months access to practical skills-based online training, on your schedule, at your location.
The instructor is available to answer questions at info@peaksellinginc.com or 339-832-8666.
The entire Essential Selling Skills series includes almost 6 hours of training divided into 12 sessions, each about 30 minutes in duration. The series includes a 1 year subscription for the discounted price of $175. Session 1 is free, so use it as a no-cost way to preview the entire series.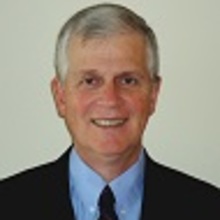 Bill McCormick
President, Peak Selling, Inc.
Bill McCormick is the founder and president of Peak Selling, Inc., a firm specializing in customized sales training and consulting. Bill has over 20 years of experience consulting managers and coaching sales executives and professionals. He is the primary author and developer of Peak Selling's customized sales and management workshops.

Prior to founding Peak Selling, he was Vice President of Marketing for an international consulting and training company. Bill was responsible for managing their entire sales and marketing effort, including an international network of licensees, and doubled their sales volume in four years. Prior to that, Bill held positions in sales, sales management, and marketing for a Fortune 25 firm.

Bill earned his M.S. degree in Business Administration from Johns Hopkins University and a B.S. degree from Rensselaer Polytechnic Institute. He also is on the Corporate Education Group (Boston University) faculty.